MT853   700C ROAD RACING BIKE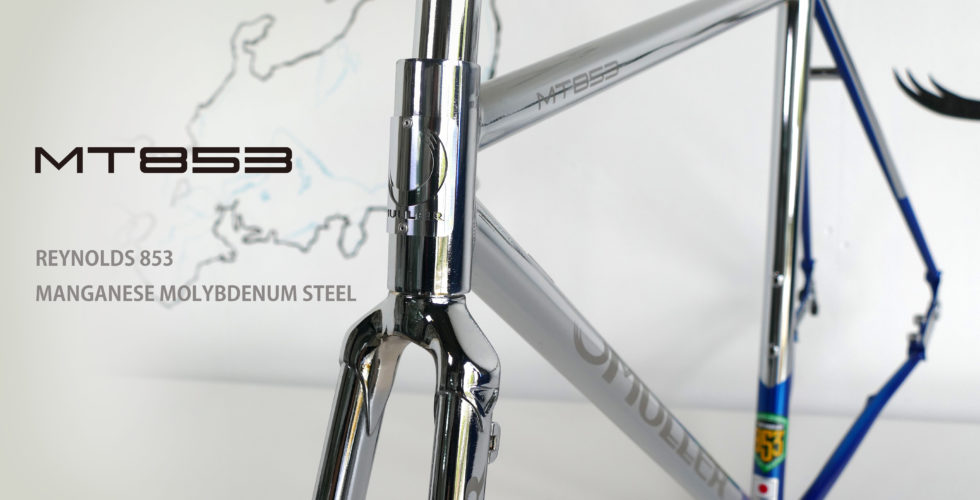 Our best seller MT853 is back! Made from Reynolds' legendary 853 Manganese-Molybdenum tubing the MT853 provides the perfect mix of performance and compliance. Now produced in Japan, multiple options are available to make this truly your own.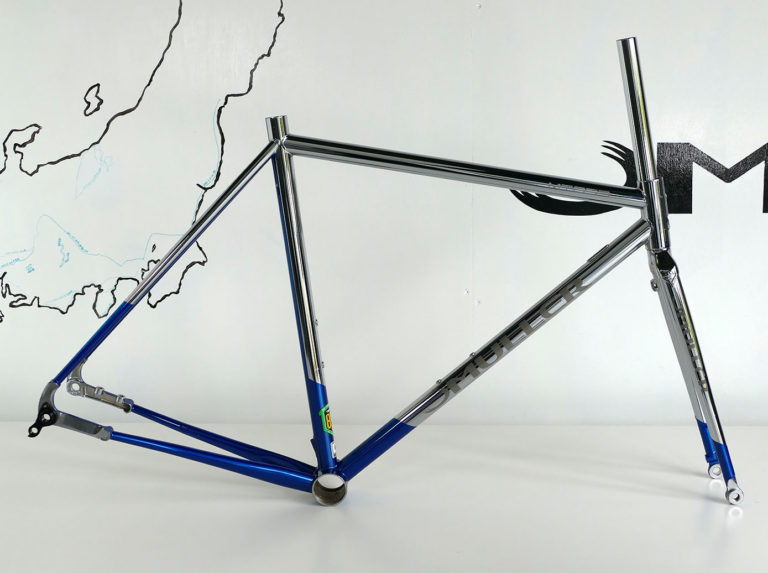 ↑  Standard finish is chromed or painted; semi-painted options also available  ↓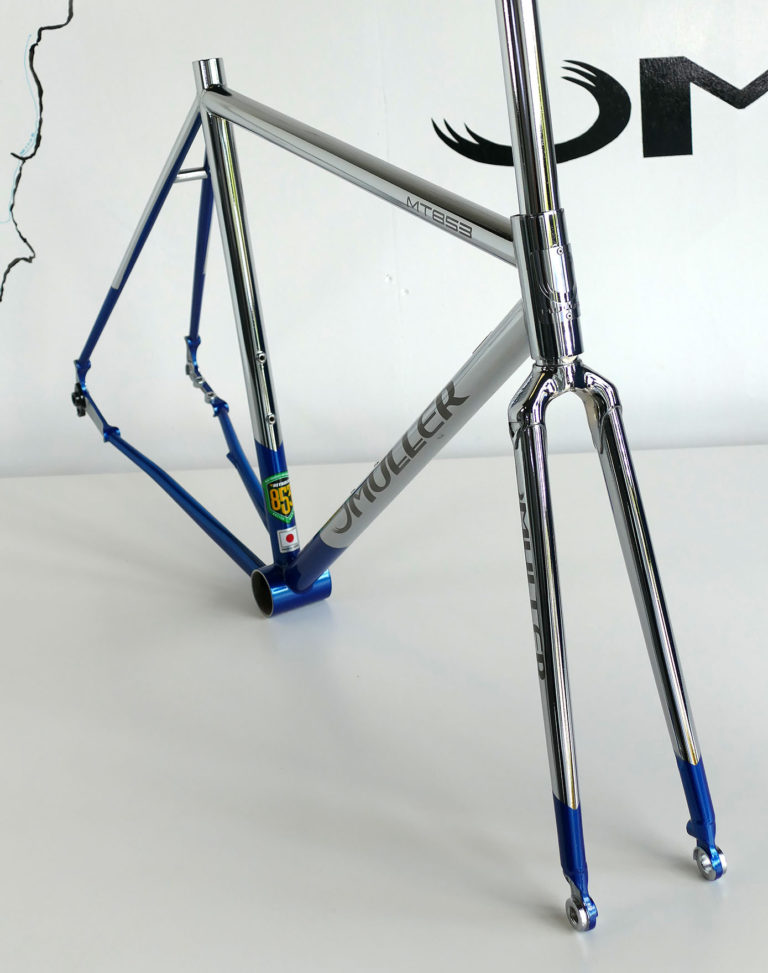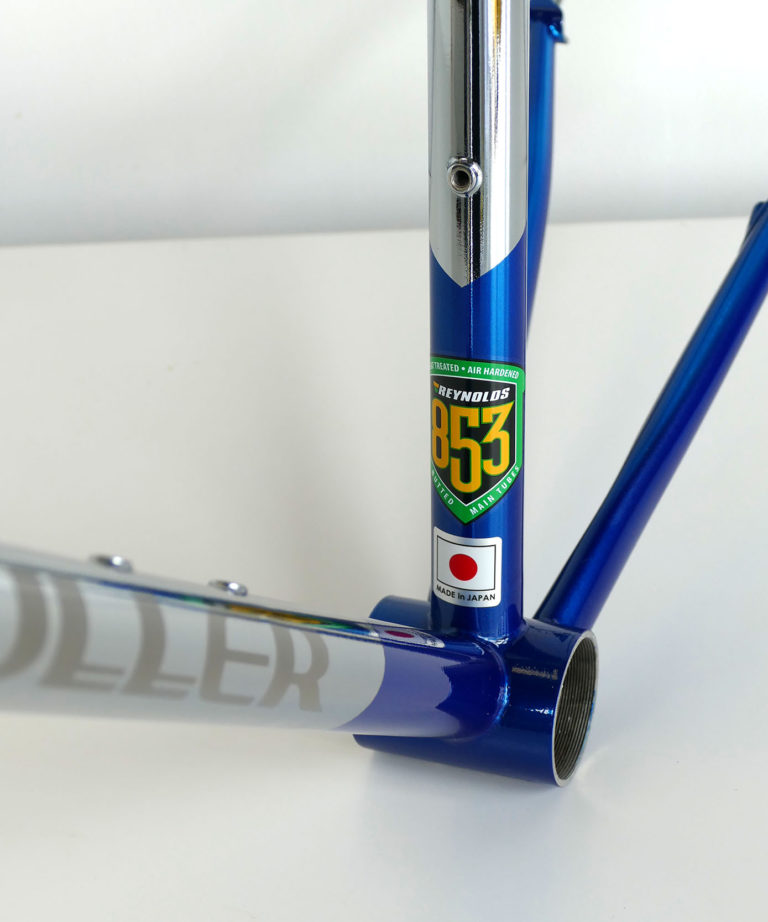 ↑  Using Reynolds 853 for the three main tubes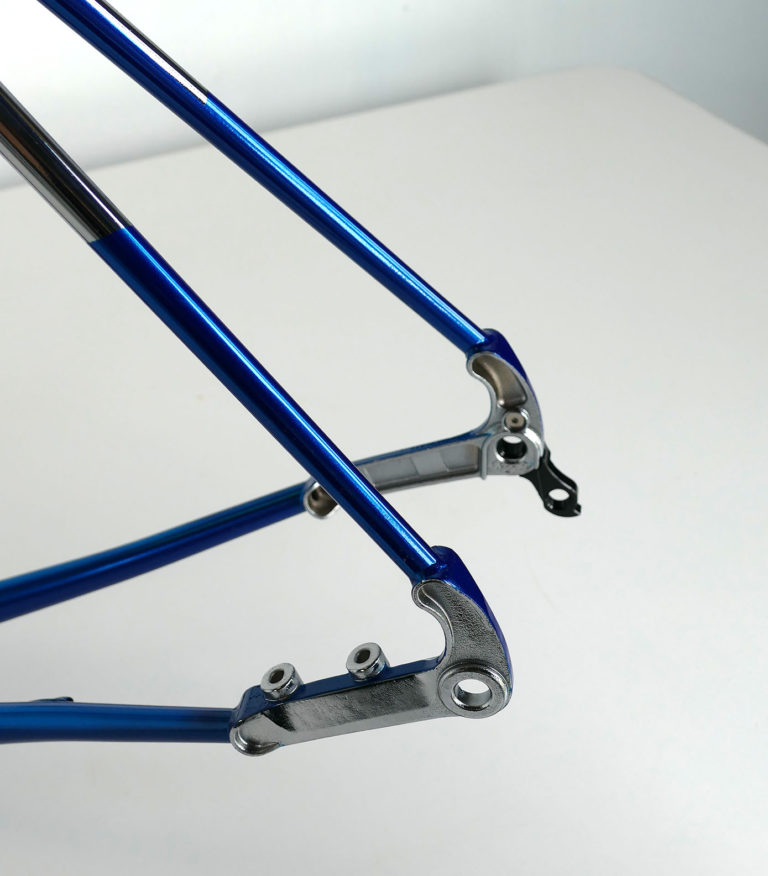 ↑ Replaceable rear derailleur hanger and flat mount brakes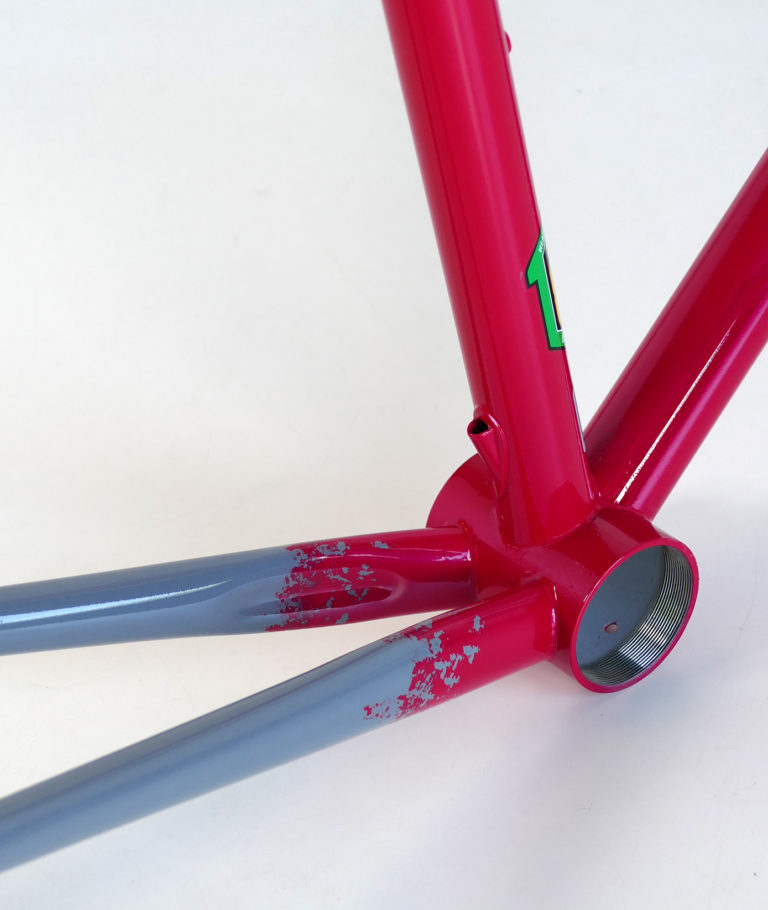 ↑  Internal cable routing, and another custom paint example
MT853 【Made in Japan】Spec
Frame: Reynolds 853 Heat Treated Butted Tubing, SS/CS Tange prestige, TIG welded,
Fork: Tange CrMo, 1⅛" Ahead
Brakes: Disc Brake
BB: T47 68mm
Head set: 1⅛"Ahead (included)
Seatpost: Φ27.2mm
Seatpost clamp: 29.8mm (included)
Finish:  Choose from Chrome polish with sandblasted logo, or painted (1 color frame/1 color logo)
MT853 Frameset (Frame, Fork, Seatpost, Headset)
¥398,000 + tax (built to order, delivery approx. 6 months~)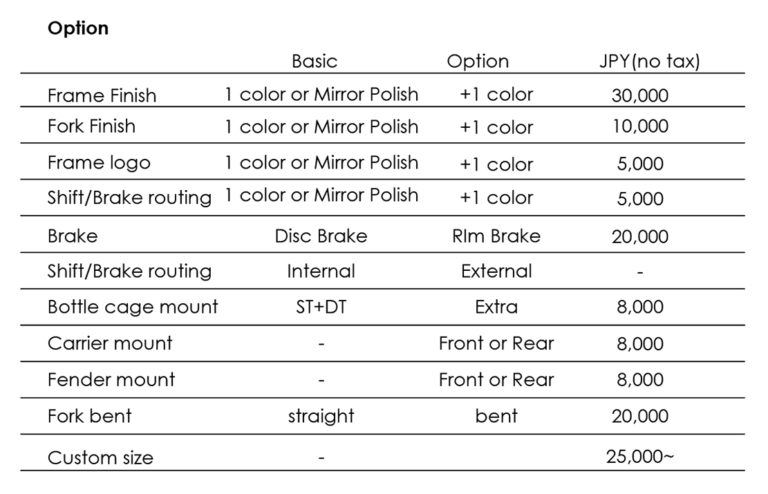 ML853
Reminiscent of classic steel racers, the 1" tubing, continental lugs, the contrast of chrome will light a spark in your heart every time you look at this bike. Underneath the surface is much more. Reynolds 853 tubing delivers a much stiffer and more responsive ride than the bikes of yore; this and the modern geometry make the ML853 more than a showpiece, every glance will make you want to get out and ride.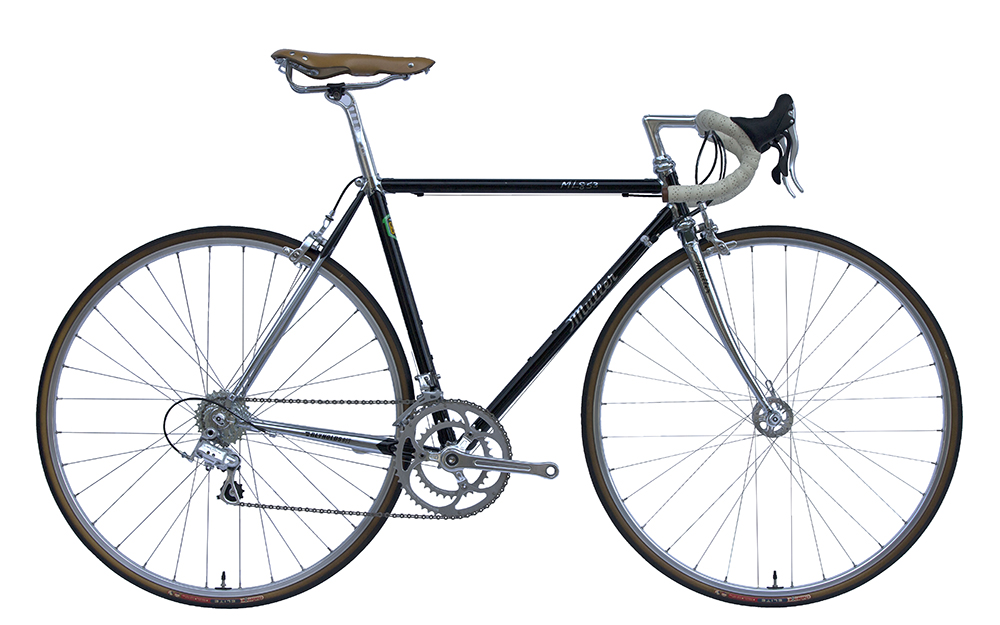 ↓  Custom version: painted logo; internal brake and shifter cabling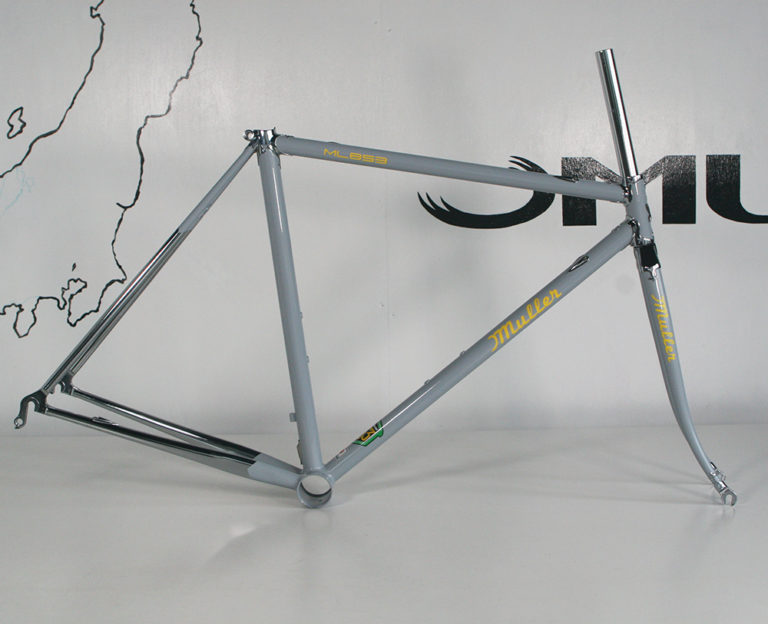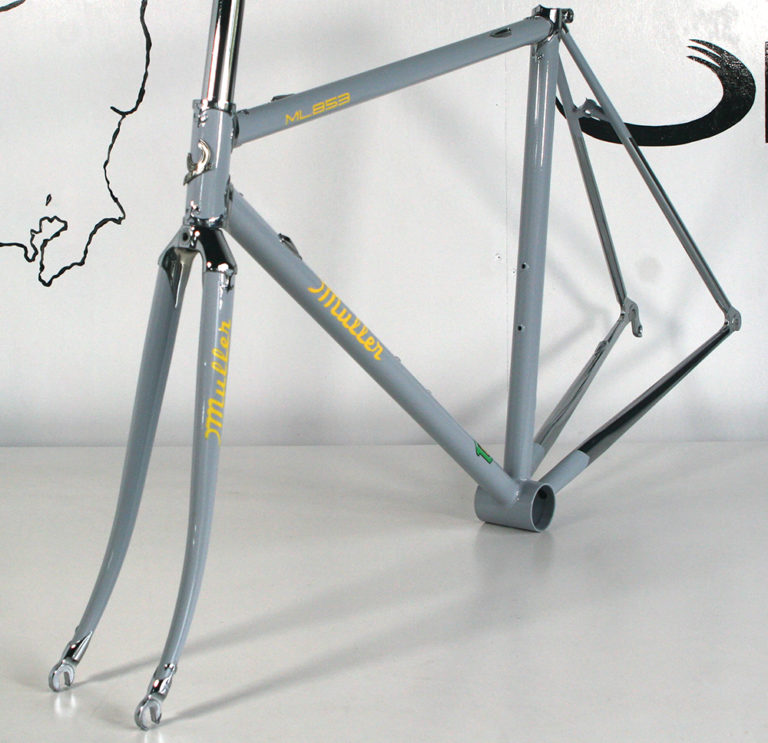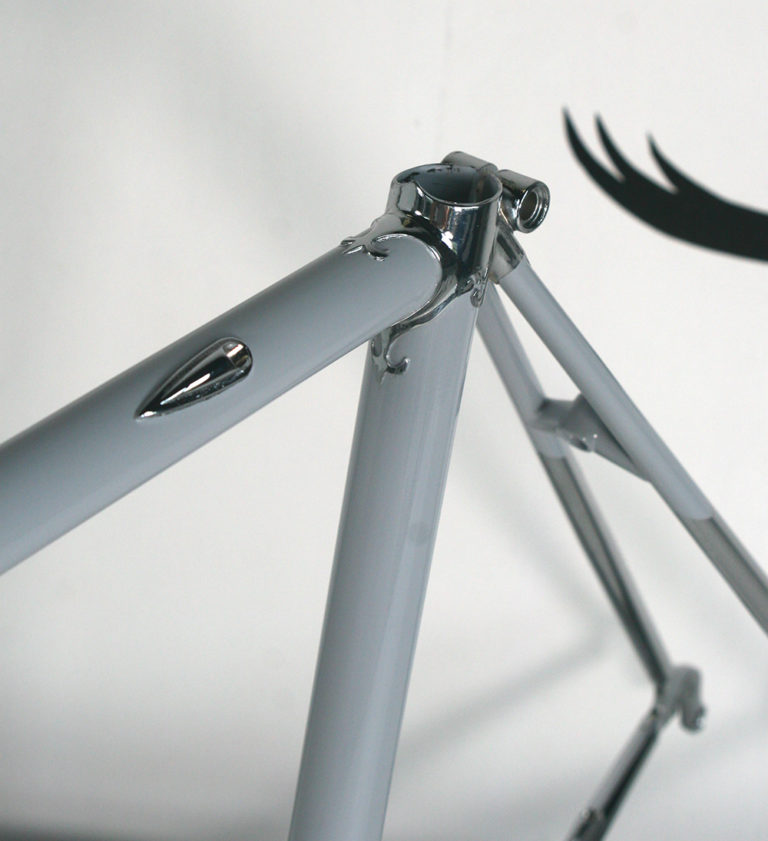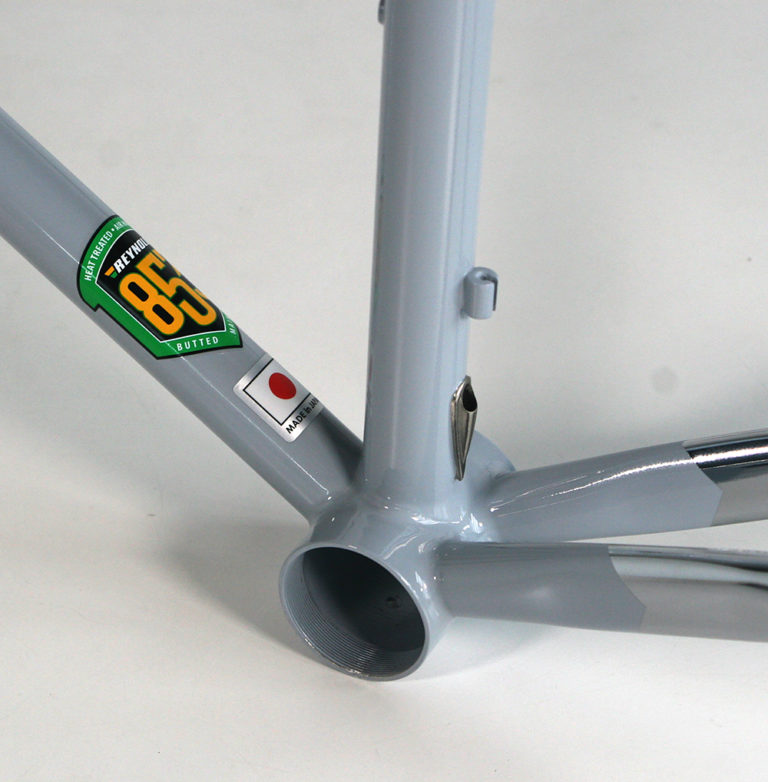 ML853 【Made in Japan】Spec
Frame: Reynolds 853 Heat Treated Butted Tubing, SS/CS Tange Champion, LUG welded,
Fork: Tange CrMo, 1″ (Thread or Ahead type)
Brakes: Rim Brake
BB: JIS 68mm
Head set: 1 inch Italian (Thread or Ahead type)
Seatpost: Φ27.2mm
Finish: Single color paint with chromed lugs and logos
ML853 Frameset (Frame, Fork, Seatpost pin, Headset)
¥438,000 + tax (built to order, delivery approx. 6 months~)

Options

⇐Back to MANGANESE MOLYBDENUM STEEL  ⇒TITANIUM  ⇒STAINLESS STEEL  ⇒CHROMOLY